Based on new information received this week, Amazon's status on our Watch List is now, "Confirmed Undisclosed SEC Investigation". It was previously on our Watch List as a "Possible Undisclosed SEC Investigation".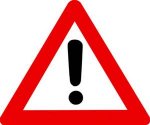 In a research note dated 10-Jul-2014, we alerted readers to the risk of a "Possible Undisclosed SEC investigation" involving Amazon. This was based on the SEC's having previously cited the "law enforcement exemption" of the Freedom of Information Act (FOIA) as basis to block our access to the detailed records we sought on Amazon. As a matter of law, they were acknowledging some sort of investigative activity.
We filed an administrative appeal with the Office of the General Counsel of the SEC in an attempt to overcome this denial. Our appeal was denied. In a letter dated 16-Jul-2014, the SEC said, "Staff responsible for this matter confirmed that releasing the withheld information could reasonably be expected to interfere with an on-going enforcement proceeding."
The SEC will not yet disclose the details of the investigation(s) which caused the denial. Our research shows this remains undisclosed. A copy of the SEC's letter to us of 16-Jul-2014 is posted.
The SEC notes that its assertion of the law enforcement exemption should not be construed as an indication by the Commission or its staff that any violations of law have occurred with respect to any person, entity, or security.
Note: New SEC investigative activity could theoretically begin or end after the date covered by this latest information which would not be reflected here.
To learn more on our process and what our findings mean, click here.
The Probes Reporter™ Watch List tracks those companies involved in undisclosed SEC investigative activity. Names are added to and removed from this list frequently based on responses we received to Freedom of Information Act (FOIA) requests we file with the SEC. This is our latest update.