Based on new information received from the SEC, we are removing Valmont Industries (VMI) from our Watch List.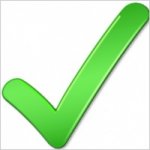 18-Sep-2014: In response to an appeal we filed with the SEC's Office of the General Counsel, we were informed the law enforcement exemption no longer applies. We interpret that to mean an SEC investigation previously causing the public's access to records to be denied is now completed.

18-Aug-2014: The SEC cites the "law enforcement exemption" of the FOIA as basis to deny the public access to the detailed records we sought on this company. As a matter of law, they are acknowledging some sort of investigative activity. No disclosure of SEC investigative activity was found in the past two years of this company's SEC filings. We filed an administrative appeal to challenge this denial.

04-Sep-2013: SEC indicates no recent investigative activity found.

14-Sep-2012: SEC indicates no recent investigative activity found.
The SEC investigative file for Valmont Industries has been remanded for further processing. We may learn more about what took place if the SEC provides documents to us. No documents were provided to us on this company for any of our earlier searches.