Tesla Motors, Inc. – TSLA
Confirmed, Undisclosed SEC Investigation.
Analyst Summary: Through clever language and careful omission, we think Tesla is misleading investors about SEC investigative risk. On Monday, the Wall Street Journal broke a story claiming the SEC was investigating Tesla's disclosure practices. The company promptly issued a widely-reported denial, leaving investors to wonder. Doesn't matter. Tesla's denial was too narrow; deliberately we say, and does not cover our newest data.
We now know, with certainty, that as of 06-Jul-2016, Tesla was involved in an undisclosed SEC investigation that was on-going at the time. It was and remains undisclosed. Further, and this is important, we received an earlier response from the SEC dated 27-Jun-2016, that makes it clear there was already an SEC investigation of Tesla before 30-Jun-2016, the day the company first disclosed news of a recent crash of one of its cars. That means the SEC was investigating something else, something unrelated to the disclosures of the crash. With the cleverly narrow language we saw coming from the company earlier this week, this is the SEC probe Tesla avoided speaking to. We explain in this report.
The best way forward is for Tesla to answer this very simple question: What contact has Tesla had with the SEC's Division of Enforcement in the past two years regarding any matter? Monday's denial did not answer that question. It only spoke to the issues raised in the Journal story. It's time Tesla gives investors a more complete answer regarding its interactions with the SEC.
To access the full report, click on the PDF (only visible to subscibers who are logged-in).
To learn more on our process and what our findings mean, click here.
Notes: The SEC did not disclose the details on investigations referenced above. The SEC reminds us that its assertion of the law enforcement exemption should not be construed as an indication by the Commission or its staff that any violations of law have occurred with respect to any person, entity, or security. New SEC investigative activity could theoretically begin or end after the date covered by this latest information which would not be reflected here.
Better Disclosure for Better Decisions.®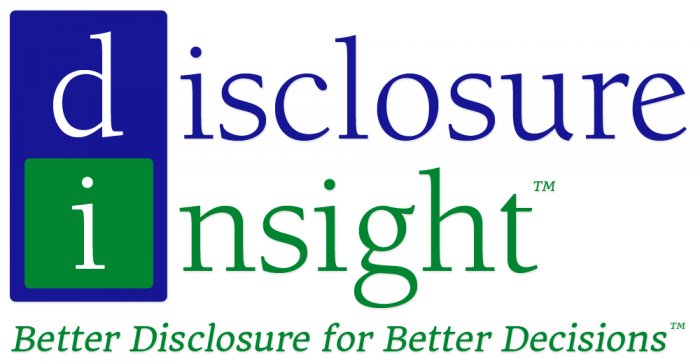 Our Disclosure Insight® reports provide commentary and analysis on public company interactions with investors and with the SEC. They are heavily reliant on our expertise with using the Freedom of Information Act.