Analyst Summary: The shares of BOFI have risen nearly 50% since an 02-Aug-2016 conference call on which the CEO gave an impassioned assurance there was no regulatory risk (The stock was $15.34 at the time). We found the CEOs' remarks heavily qualified, and in our view wholly misleading, but that's not how some on the sell-side saw it. As the unexamined "nothing to see here folks" narrative put forth by the CEO took hold, the shares took off and haven't looked back since. Not only will we explain why we think the CEOs' remarks were so misleading, we also present data provided to others this summer in response to their own FOIA requests.
Get ready: We learned BOFI itself was one of the FOIA requesters, as was one of the sell-side analysts who repeatedly stated there is no regulatory risk to worry about. That analyst actually made three requests, but only wrote about one. We'll tell you what people asked for, including BOFI, and what the SEC said in response. The mosaic that forms is not pretty.
To access the full report, click on the PDF (only visible to subscibers who are logged-in).
To learn more on our process and what our findings mean, click here.
Notes: The SEC did not disclose the details on investigations referenced above. The SEC reminds us that its assertion of the law enforcement exemption should not be construed as an indication by the Commission or its staff that any violations of law have occurred with respect to any person, entity, or security. New SEC investigative activity could theoretically begin or end after the date covered by this latest information which would not be reflected here.
Better Disclosure for Better Decisions.®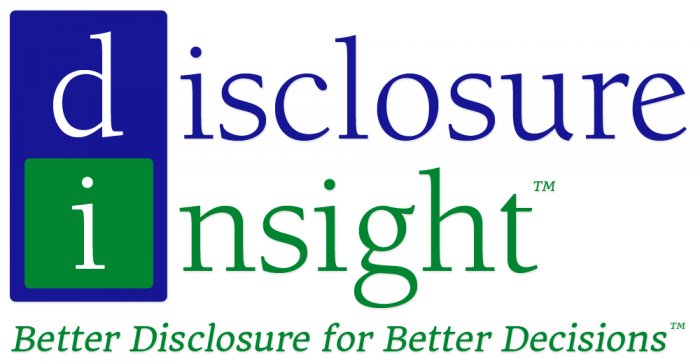 Our Disclosure Insight® reports provide commentary and analysis on public company interactions with investors and with the SEC. They are heavily reliant on our expertise with using the Freedom of Information Act.