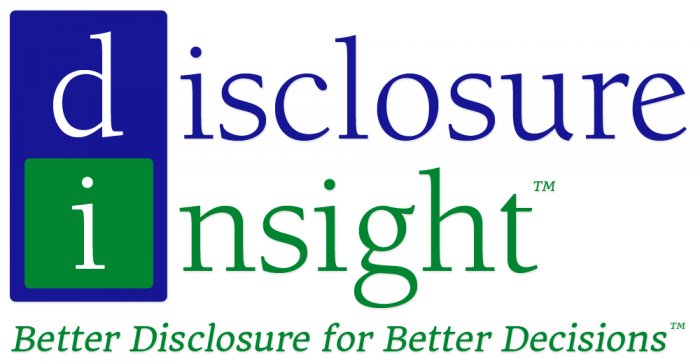 Disclosure Insight™ reports provide commentary and analysis on public company interactions with investors and with the SEC.
Herbalife (HLF)
Herbalife management plays Disclosure Games™ with investors. They've shown a pattern of disclosure practices that are easily misleading, evasive, and/or otherwise lacking the transparency needed to make well-informed investment decisions.
What's really going on with Herbalife and the SEC, FTC, and DOJ? How bad is it? We have some ideas.
In a letter dated 12-Aug-2015, the SEC confirmed enforcement proceedings were on-going at Herbalife. This is in contrast to an analyst report published in July that suggested SEC investigative activity had ended at Herbalife. It has not. That conclusion was wrong. We explain what caused that analyst to get this so wrong and what we did differently.
We estimate 27 full-time equivalents (at $400 per hour for 40 hours per week over 2 ½ years) have been required to deal with Herbalife's multiple probes. Herbalife reports having incurred over $56 million in fees to outsiders for professional services related to the FTC/SEC and now DOJ probes (over $65 million in total expenses). It's hard to gauge what that really means. So we asked: Just how many people do you get for your $56 million? That's how we came up with 27 FTE's which we explain in this report.

It appears jail time has emerged as a real threat facing those connected to Herbalife. In Nov-2014, Herbalife denied any ongoing criminal investigations of the Company or its business model by any governmental authority. In the 10-K filed in Feb-2015, that language was dropped, never to return. By May-2015, we learned the Department of Justice was investigating "the Company, certain of its Members and [unidentified] others."
We don't know or care if short-seller Bill Ackman is right or wrong. We've no position and no one asked us to write on Herbalife. Even if you think Mr. Ackman is wrong, even ridiculously wrong, don't fool yourself into believing you can trust the current management team running Herbalife. Their disclosure practices alone say you cannot. Our experience says you should not.