Analyst Summary: Information received just last week again confirms existence of an undisclosed SEC probe at Prospect Capital (PSEC). Along with earlier responses received from the SEC (in October & November 2015, as well as January and February 2016), this new information stands in direct conflict with statements made by the CEO of PSEC in a February conference call on which he insisted, "We know of no current or pending SEC investigation, inquiries or whatever you want to call it."
To access the full report, click on the PDF (only visible to subscibers who are logged-in).
To learn more on our process and what our findings mean, click here.
Notes: The SEC did not disclose the details on investigations referenced above. The SEC reminds us that its assertion of the law enforcement exemption should not be construed as an indication by the Commission or its staff that any violations of law have occurred with respect to any person, entity, or security. New SEC investigative activity could theoretically begin or end after the date covered by this latest information which would not be reflected here.
Better Disclosure for Better Decisions.®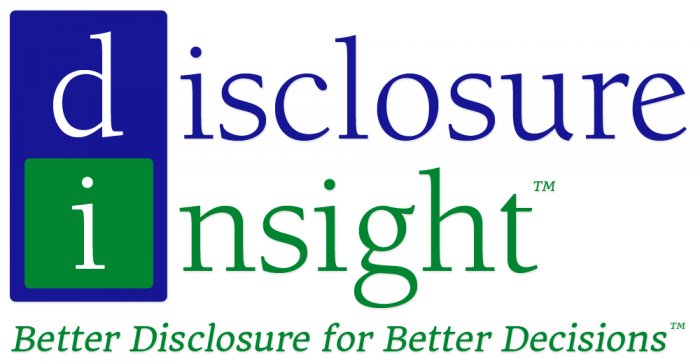 Our Disclosure Insight® reports provide commentary and analysis on public company interactions with investors and with the SEC. They are heavily reliant on our expertise with using the Freedom of Information Act.