Analysis and Opinion: With undisclosed SEC probes recently confirmed at each of AmTrust Financial Services, National General, and Maiden Holdings, it's well past time for AmTrust Chairman/CEO Barry Zyskind[1] to stop playing his "attack the shorts" game and instead come clean with investors about what's going on with these companies and the SEC. Effectively, irresponsibly we'd say; CEO Zyskind's feints and dodges have raised even higher the shoe that's yet to drop here.
In our experience, anytime a controversial company attacks critics while staying silent on an SEC probe – in this case three of them – the management takes on a distasteful "pack of thieves" feel. That's not good.
We've seen this game before and it usually does not end well. Undisclosed SEC pressure can drag on earnings badly, and for extended periods. If eventual disclosure of SEC woes comes after a period of professing innocence, the negative impact can be even more severe.
Here's a quick run-down of the recent history –
On 11-Apr-2017, the Wall Street Journal ran a story, Secret Recordings Play Role in SEC Probe of Insurer AmTrust. Later that same day, AmTrust issued a press release that gave an array of assurances, said there was no FBI probe, and stayed curiously silent about the SEC.
On Monday morning, 08-May-2017, Probes Reporter warned of confirmed, undisclosed SEC probes at each of AmTrust Financial Holdings, Inc. (AFSI), National General Holdings, Ltd (NGHC), and Maiden Holdings, Ltd (MHLD).
After the close that same Monday, 08-May-2017, AmTrust released disappointing earnings results but stayed silent on SEC exposure. They are still silent. Chairman/CEO Zyskind also used his conference call to double-down in an attack against critics, in particular "the shorts". This was part of an overall message that appeared designed to assure investors nothing was amiss with his company's accounting. Uh-huh.
It's worth noting this catch-all group of "shorts", of which Mr. Zyskind appears quite preoccupied, could easily have been the catalyst for the SEC to have opened investigations in the first place. As well, the combination of SEC pressure paired with the fresh set of eyes that comes with a new auditor easily could have contributed to the earnings shortfall – and will likely do so again.
---
[1] Mr. Zyskind also holds key non-executive roles at Maiden Holdings and National General Holdings Corp.
To access the full report, click on the PDF (only visible to subscibers who are logged-in).
To learn more on our process and what our findings mean, click here.
Notes: The SEC did not disclose the details on investigations referenced above. The SEC reminds us that its assertion of the law enforcement exemption should not be construed as an indication by the Commission or its staff that any violations of law have occurred with respect to any person, entity, or security. New SEC investigative activity could theoretically begin or end after the date covered by this latest information which would not be reflected here.
Better Disclosure for Better Decisions.®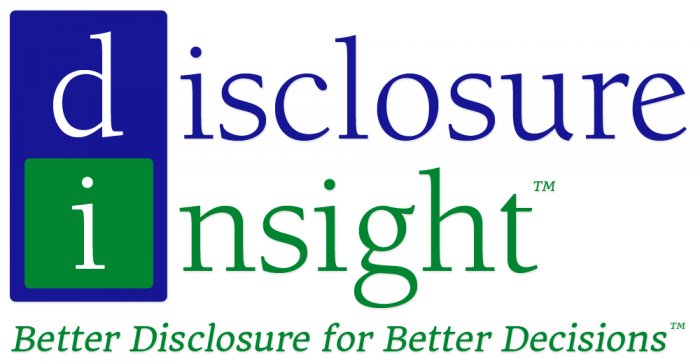 Our Disclosure Insight® reports provide commentary and analysis on public company interactions with investors and with the SEC. They are heavily reliant on our expertise with using the Freedom of Information Act.